Write On Norfolk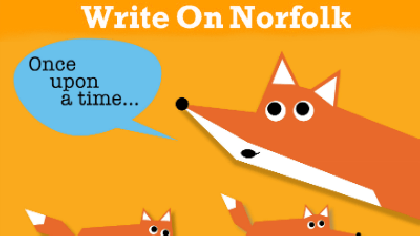 Norfolk County Council are giving away some great prizes to get kids in our area writing!
There's no time like the summer to let your child's imagination run wild.
Our Write On Norfolk competition will help to keep young minds active and writing skills sharp over the summer holidays. And there are great prizes to be won.
We want children aged from 5 - 13 to submit a piece of original creative writing – a poem, a story, a letter or anything in between.
The piece of writing should be no longer that 500 words and Norfolk has to appear at some point in the piece, whether it's a story about pirates landing on the beach at Great Yarmouth or an ode to a dragon who lives in Norwich Castle, or a diary entry about a spooky happening in Thetford Forest.
Prizes up for grabs
Gold – Fire tablet and £40 Jarrolds Vouchers
Silver - £25 Jarrolds Vouchers
Bronze - £20 Jarrolds Vouchers
Plus all winners will be invited to select a book from the Jarrolds book section after the event.
All winners will be publicised in local media and online via social media and the Norfolk County Council website.
Entries close at 5pm on 31 August.
Check out all the details on the Norfolk County Council website.
More from The Beat
The Beat Is Here

Your new radio station has arrived in Brighton, Birmingham, Norwich, Herts, Beds and Bucks! We're gradually rolling the station out across parts of the UK, with new areas being announced all the time! Keep an eye on our social media pages for more information!!

Advertise with The BEAT

Get YOUR message heard by thousands of listeners who are hungry to buy from YOU - friends of their favourite radio station! We won't just talk about you on the air, either.. All advertisers on The Beat get mentions on the timelines of our thousands of social media fans across various platforms!

Travel News

The Beat provides a comprehensive local travel news service for Norwich both on air and here on our website.