Complaints Procedure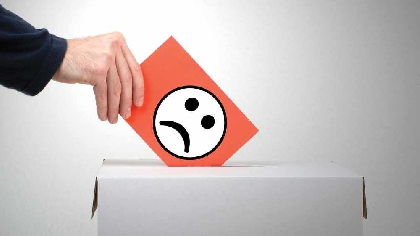 We're sorry to hear if you have a complaint about The Beat, and we would like to help put it right.
We have put in place a Complaints and Grievance Procedure to deal with complaints about any aspect of The Beat's output or activity.
The Beat is licensed and regulated by the broadcast regulator OFCOM and we are under an obligation not to broadcast material which is unfair, harmful or likely to cause offence. OFCOM regulates this principally by acting upon complaints received from listeners.
If you hear or see something you think is wrong, please contact us in the first instance. We would like to help put things right.
You can contact our Managing Director Darren Dorrington to discuss anything you have heard on air. Please email darren@thebeatradio.com or call 01908 230149 and ask for him to call you back. You can also write to:
Darren Dorrington
The Beat
c/o MKFM
intu Milton Keynes
417 Saxon Gate East
Milton Keynes
MK9 3DX
If we are unable to resolve your issue, you can then make a formal complaint to Ofcom by contacting them at:
Ofcom Contact Centre
Riverside House
2a Southwark Bridge Road
London
SE1 9HA
You can also call Ofcom on 0845 456 3000 (local rate) or email contact@ofcom.org.uk.
More from The Beat
How To Listen to The Beat

The Beat plays the COOLEST hits from the Nineties, Noughties And Now! There are so many different ways to listen! We're on DAB! Find us on your set now! Or, you can click "Listen Live on this site. Or find us on your favourite mobile streaming app!

The Beat Is Here

Your new radio station has arrived in Norwich, Beds, Herts and Bucks! We're gradually rolling the station out across parts of the UK, with two new areas coming very soon! Keep an eye on our updates for more information!!

Advertise with The Beat

Get YOUR message heard by thousands of listeners who are hungry to buy from YOU - friends of their favourite radio station! We won't just talk about you on the air, either.. All advertisers on The Beat get mentions on the timelines of our thousands of social media fans across various platforms!